new in: what I got SDCC 2014
Monday, August 04, 2014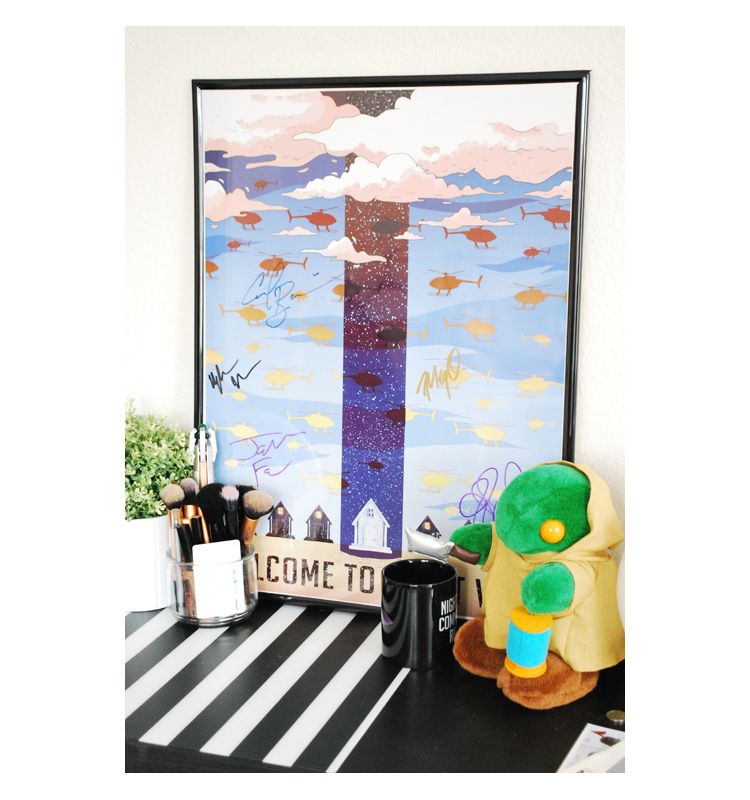 I was extremely lucky to go to Comic Con this year as a volunteer - the whole process of getting tickets and becoming a volunteer was really stressful and volunteering itself was a bore, but I was so grateful that I got to go. I'm crossing my fingers that I'll be able to get tickets next year as well. As a fair warning though: this is going to be a long post!
I actually didn't get as many things as I thought I did, looking back at everything more than half of it was for my sisters. I did end up getting quite a bit of of Welcome to Night Vale things - including this signed Comic Con exclusive poster. According to my sister I was super awkward when I got these signatures - I was super smiley and I was red at the end of it. But I think signatures are super interesting - here are some almost unintelligible scribbles that mean something to some people. I especially love Dylan Marron's (the voice of Carlos) signature because it honestly does not look like his name at all to me.

I also picked up this Tonberry plush from the Square Enix booth and this Welcome to Night Vale mug (other than the SDCC exclusives, a lot of the Welcome to Night Vale stuff I got is available on the TopatoCo store).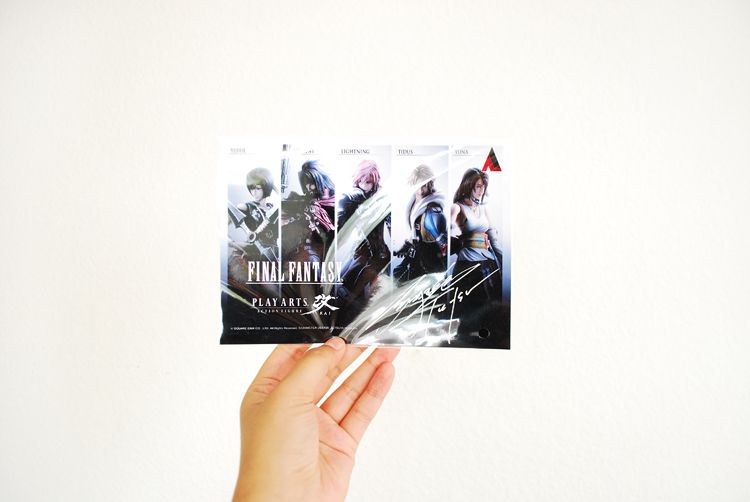 Speaking scribbles that mean something to some people, here is another one. This was signed by Tetsuya Nomura who is a video game director, designer, and artist. Some of his works include Final Fantasy VII, X, XIII, and the Kingdom Hearts series. Technically this belongs to my sister but I was really excited to share this with everyone because I am a really big fan of his works so far.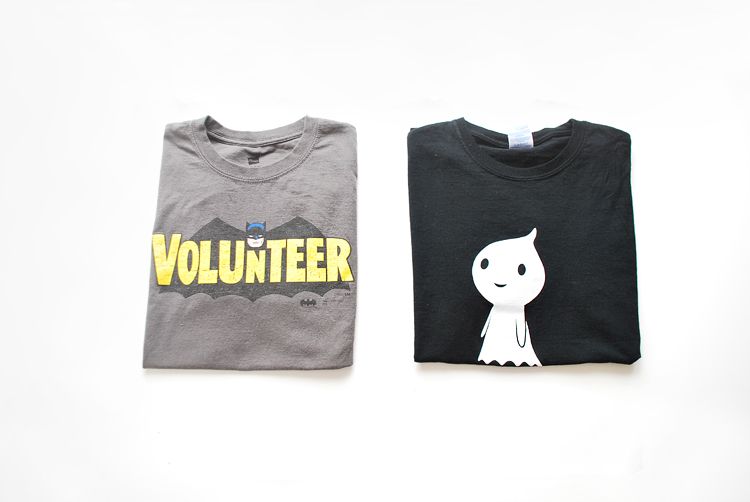 I was a bit overzealous with the t-shirts and picked up 3 tees along with my volunteer tee. The first tee is this super adorable ghost-thing from The Halloween Kid, a children's book written and illustrated by Rhode Montijo, which is getting it's own animated special!I'm a huge fan of all things cute and this shirt was just begging me to buy it - which I did. Of course the next two are Welcome to Night Vale shirts (which are incredibly soft), including the SDCC exclusive "Welcome to Desert Bluffs" tee.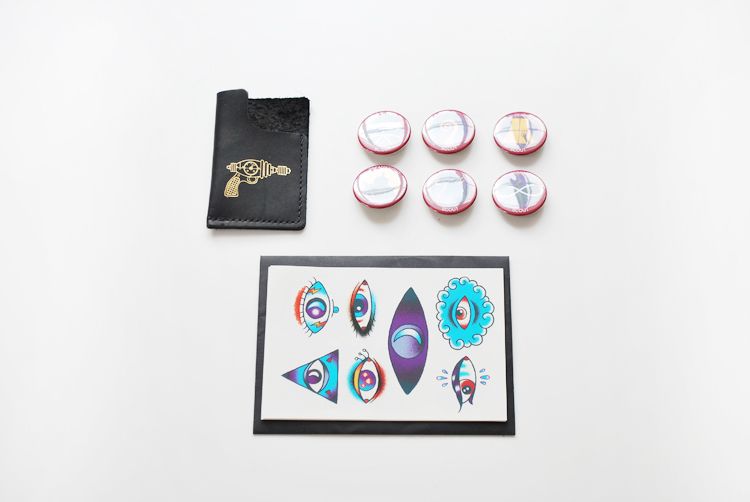 And lastly here are some small things. Yes I picked up more Night Vale stuff, including these buttons which you cannot make out at all because I suck at taking photos and these temporary tattoos because why not. The other thing I picked up was this leather card holder from a placed called Museum of Robots. They sell "retro-futuristic" homeware and I really regret not getting a print or two from them!
I didn't take a lot of photos this year because it gets really crowded sometimes and it's kind of hard to take a good photo when people are pushing you. But instead, I'll share some of my thoughts on SDCC.
I spent most of my budget on food - downtown San Diego has a really good mix of restaurants but they're not always budget friendly.


And coffee. (Not really, but it felt like it)


John Barrowman is so incredibly entertaining - I thought he was able to engage a whole crowd of people all by myself really well.


I really enjoyed the OneRing.Net panel on The Hobbit: Battle of the Five Armies speculation - it's great being with people who share you interests! But oh my god, this last movie is going to kill me.


I loved the Welcome to Night Vale panel


Preview Night was awesome (although really disorganized), am really looking forward to Constantine & the Flash


Artist Alley (where I volunteered) makes you feel both awe at the amount of talent that some people have as well as embarrassment and inadequacy when you realise that even stick figures are difficult for you


I picked up some good writing advice from the Welcome to Night Vale panel & from my sister who went to the panel held by George R. R. Martin


I wish I had gotten to see Lee Pace D:


If I get tickets next year I'm cosplaying as Sakura from Card Captor Sakura!
So that's everything that I got at Comic Con! Do you go to conventions? Otherwise, what have you picked up recently?