new in: Matt Bernson Sterling
Friday, August 08, 2014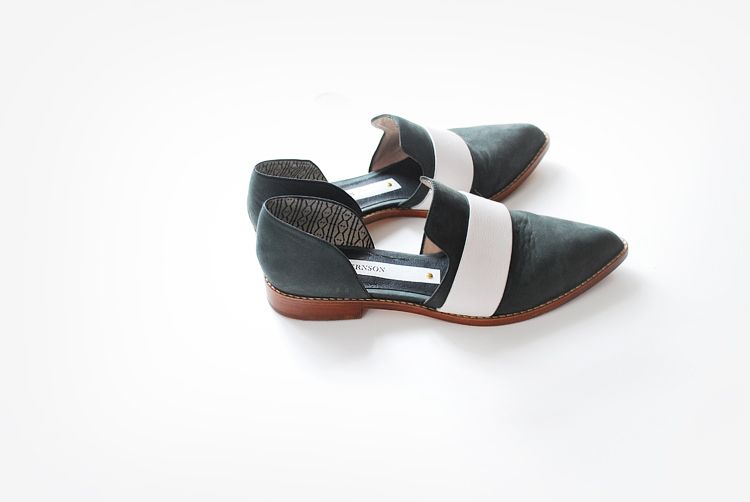 Yes I am giving these shoes a post of their own. No, I don't care, I love them so much. Just look at them. These fit my aesthetic so much - they're pointy, have an interesting detail to them and are in a neutral color.
I first saw this on the Need Supply website and just could not justify the price at the time. So I let it stew in the back of my head and I would sigh every time I'd pass it when I was on the site. Then, these ended up on sale and there was an extra 40% off and I was just about to throw all my money at the computer screen when I decided to google the brand -- Matt Bernson -- and found it on their site for cheaper! And they arrived in two days. I am in all kinds of love with this shoe and now you know too. (Not that you really needed a post dedicated to one pair of shoes, but oh well!)
Moral of the story: shop around. The internet is full of surprising deals, sometimes you can find a really good one (after you weed through all the awful ones). This is especially important for me, when it comes to higher end products - you might find something elsewhere for cheaper! Is buying it at so-and-so store better than another?
What about you guys? What have you bought lately that made you swoon? Or do you have something on your wishlist that you're crossing your fingers will go on sale?
Sterling Shoes // Matt Bernson