review: Clinique Chubby Stick Intense
Thursday, June 12, 2014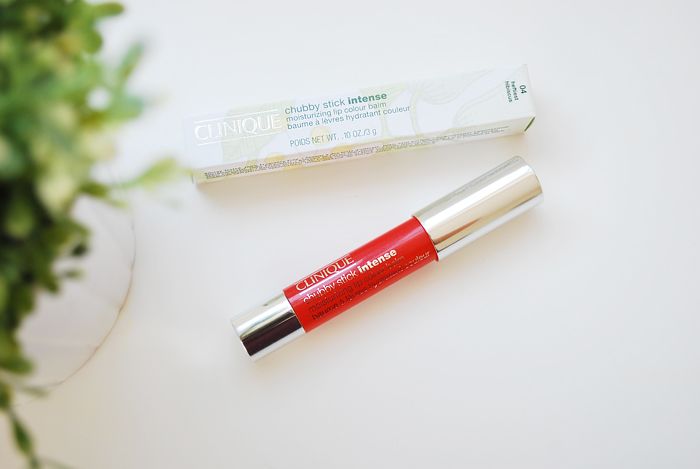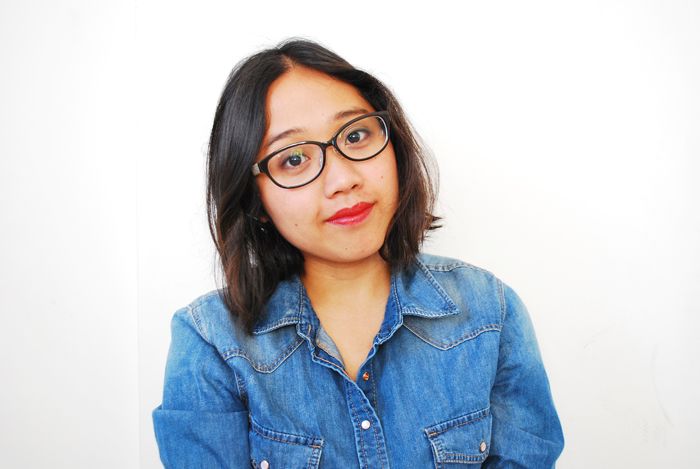 Here's what it looks worn. Denim shirt from H&M.
You know that I ADORE the regularClinique Chubby Stick, the shade Chunky Cherry is my go-to lipstick for those days where I'm just feeling a bit indecisive on what lip color to wear. So I thought that I would adore the Clinique Chubby Stick Intense in 04 Heftiest Hibuscus, just as much if not more because 1) Clinique Chubby Sticks are like the OG of lipstick crayons and 2) I do enjoy a bold lip color. But this product has me at a bit of a loss.
First off, the good. I love the color - it's bright and bold and I think it looks so beautiful. In the photo it pulls more red on my lips than it actually is - in person this is much more orange. Which surprised me with how much I liked the color. I didn't think that orange-y lipsticks would suit me but this changed my mind and now I'm sporting several orangey shades in my collection. This applies well and does feel moisturizing. At first.
As you wear it throughout the day this is where I notice it falls flat. As it wears it doesn't quite feel as moisturizing - in fact it does feel a little drying on after an hour or so - where the original Chubby Sticks feel moisturizing as long as you have it on. Because it dries down a bit, it does end up clinging to every little imperfection on your lips so exfoliating is a must. And because of the nature of the formule it doesn't last quite as well either. It lasts at full opacity (which you do have to build up a bit, it isn't as punchy upon first swipe) for maybe an hour and it doesn't last through eating or drinking. I guess "intense" means something different to the Clinique team - I had expected something much different.
Bottom Line: would I repurchase?
Nope. I don't think it's really any special from any other lip crayon out on the market nowadays - of which you could find something more pigmented and longer lasting. I'm sure when this was first released this was such a great product and idea. But there are so many more lip offerings out there that are moisturizing while being long wearing and packs a punch of color. Lately for me that has been the pixi Shea Butter Lip Balms. These are strangely long wearing for a lip balm and the shade I've been wearing quite a bit - Ripe Raspberry - lasts through eating. Plus, it's under $10!
Will I continue to use it? Of course. I adore the color and it's not awful as long as you re-apply often. But like I said, I was expecting something more from this and unfortunately it didn't quite check all the marks for me. I still enjoy the original Chubby Sticks, but I'm going to have to pass on the Chubby Stick Intense.
Anyway, have you tried this product before? What did you think of it?