sunday summary #3
Sunday, April 20, 2014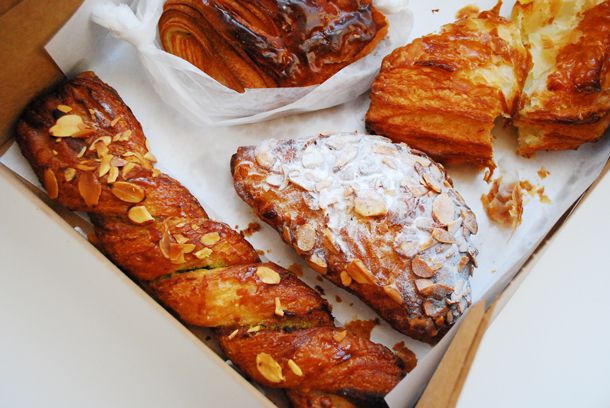 1. My family and I go to this Korean super market every other week or so for groceries. And inside is a French-inspired Korean bakery chain called Paris Baguette where I like to stock up on pastries. Some of the pastries have a Korean twist to them, like the feuillette - the twisty pastry - has green tea inside and they also have one that has sweet potato in it as well. They're absolutely delicious!
2. I went to Sephora planning on getting the new Josie Maran Argan Infinity Lip & Cheek Creamy Oil, but when I swatched it in stores the texture was too sticky to wear on my lips or cheeks. In fact, once blended out it reminded me of the Tarte Cheek Stains - both in texture & smell - which, I did not like.
3. Instead I picked up something completely different in the Caudalie My Kit for Hydration - Sensitive Skin; I didn't think I needed the serum version and didn't want to spend $48 on that. I know someone who works there and I was also lucky enough to get four different perfume samples as well!
4. I've really been enjoying the Rimmel Salon Pro Nail Polishes - the quality is so surprising for something that only cost me around $3!
5. I'm debating whether or not to do a "what's in my bag" post. I kind of don't like the idea of people knowing exactly what things I carry with me regularly. I'm probably being a bit paranoid, but I might just go with a safer, what's in my makeup bag post, instead.
How was your week & weekend? Did you have a nice Easter?