fotd #007
Monday, April 28, 2014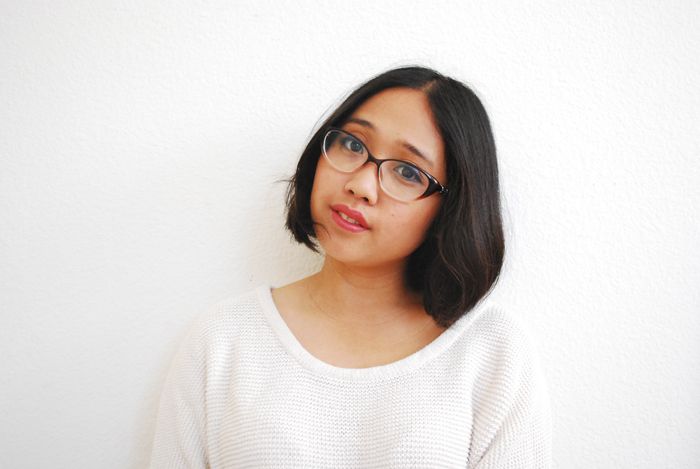 Quick face of the day post to show you guys two things: 1) I'm still alive and 2) I got a new haircut! I haven't had my hair this short in quite a while, but I'm pretty happy with how it turned out. Anyway, this week has been a bit weird for me - I've been a bit sick and the whole recovery process was kind of slow. Now I'm back & I have quite a few posts scheduled so there shouldn't be such a big break between posts. If you'd like to read more about the products that I've used, click the read more link.
Today's base is a bit different in the pixi Flawless Beauty Fluid, which I blended with the Real Techniques Expert Face Brush. I have another post prepared about this product so I'll take more about it then. I've been trying out a new technique courtesy of Wayne Goss when dealing with my concealer. In one of his last videos, he talked about using eyeshadow primer to help with undereye concealer creasing. So I've been trying the NYX HD Shadow Base with the Origins Plantscription Concealer (I have the shade medium). I feel like my concealer does go on much smoother and it does help a bit with creasing.
Base done, I apply the Rimmel Stay Blushed Liquid Cheek Tint in 003 Peach Flush on the apples of my cheeks. I really enjoy this shade as I feel like the color can go with any lipstick or eyeshadow, as the case here is. A new step to my routine is adding highlighter. At the moment, I've been using the Revlon Photoready Skinlights Face Illuminator in 100 Bare Light. I'm not quite sure how I feel about it yet.
The look is all about the eyes and I attempted lining the top and half of the bottom using the e.l.f. Angled Liner Brush and the Maybelline Color Tattoo in 75 Electric Blue. I say attempt because this isn't the best as a liner - the consistency is excellent for applying as eyeshadow. It's soft and can be easily blended, but I still quite like how it turned out. If color isn't really your thing, I think navy blue is an easy way to add a different shade to your routine. I finished the look with the Bite Beauty High Pigment Lip Pencil in Chablis, which is a nice dark rosy pink shade.
So those were the beauty products that I used today. Quite a lot of new products here, but I quite like a couple of them. Have you have been trying any new products lately?